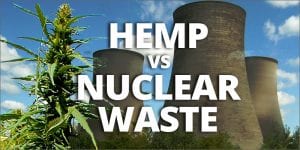 Did you know Wes McKinley, former Colorado House of Representative, Foreman of the Rocky Flats Grand Jury, and Rancher sponsored and passed HB 12- 1099 ?? (A bill to study hemp. Concerning the establishment of an industrial hemp remediation pilot program to study phytoremediation through the growth of hemp on contaminated soil). Introduced in House on 1/18/2012. The governor signed this measure into law on 6/4/2012. Colorado moved along to legalizing cannabis and industrial hemp but the pilot hemp phytoremediation project continues…with our Rocky Flats Downwinders Pilot Hemp Phytoremediation Project.
In 2018, Rocky Flats Downwinders was notified that we were awarded a grant from a private foundation to initiate our pilot hemp phytoremediation project at Rocky Flats. The grant will fund the development of a community based and run, hemp and fungi project near the former Rocky Flats nuclear weapons plant. 
We are honored to have Dr. Michael Ketterer, Soil Scientist and Plutonium Expert consulting us on this project. He will be testing soil and plant matter, before, during and after the hemp harvest.
We are forever grateful to Dr. Elizabeth Pilon-Smits, Biologist, Hemp Pytoremediation Expert and CSU Professor for advising us on this project.
For more information on Hemp and its ability to clean soil check out these articles.
https://www.rollingstone.com/politics/politics-features/can-hemp-clean-up-the-earth-629589/
https://www.sciencedirect.com/science/article/pii/S0926669002000055
https://onlinelibrary.wiley.com/doi/abs/10.1002/clen.20150011
STAY TUNED FOR MORE ABOUT THIS PROJECT.