Metropolitan State University of Denver
In 2016, Metropolitan State University released a survey designed to better understand the impacts related to this region. The survey is on-going and you can update your information if your health has changed at any time. Please take the survey here. For more about the Health Survey or see the consent letter.
If you were a resident of the areas circumscribed by the boundaries of Highway 7/168th/Arapahoe Avenue on the north, I-25 on the east, Colfax Avenue on the south, and Highway 93 on the west (see map) from 1952 to the present day Metropolitan State University invites you to take the health survey.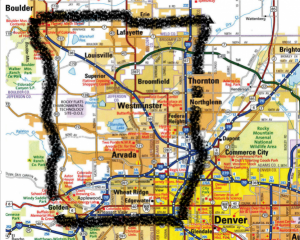 For the preliminary findings of the Metropolitan State University health survey released in November 2016, click here.